SOFTWARE
hydrograv proload.data

Extensive data evaluations require a clear and intuitive to use data storage as well as customized analysis routines. Only the examination of the existing data gives the engineer an insight into the object of his investigation. Our software provides extensive import options, and general (statistical) and sewage-specific analysis routines.
The end result is always a report. With hydrograv proload.data data evaluation and report generation go hand in hand. The individual chapters are formed upon request directly from the data analysis. If necessary, the report can be reprocessed with the standard word processing programs afterwards.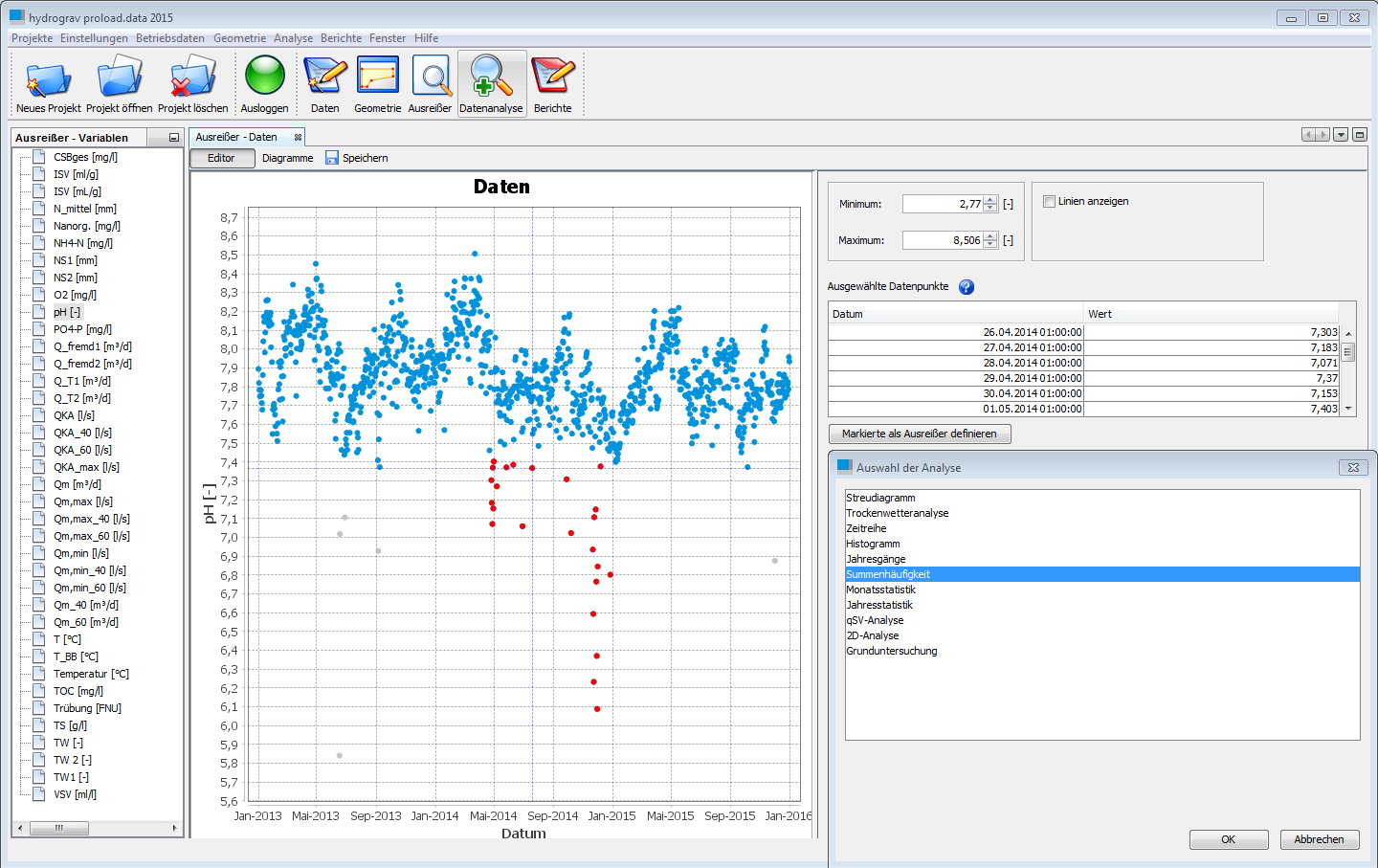 hydrograv proload.data – a brief overview
digitisation of the laborious process of the data processing engineers
effortless import of diverse data formats
predefined reports at the touch of a button
integrated report generation
from data import to a report within one morning
uniform, clear data retention in a data base
outlier handling without deleting
hydrograv proload.data greatly relieves you of tedious routine tasks so you can focus on the challenging tasks as a water management expert.
Have we piqued your interest?
You can download our information brochure below or contact us directly!