Simulation of Anaerobic Digesters
What are the benefits of hydrograv simulations?
Maximization of the active volume
Maximization of the circulation rate
Deterministic comparision of variants and optimization of various mixing systems like pumps, screw pumps, agitators or gas injection
Example 1: Measurement and simulation of the actual sludge viscosity to increase the forecasting reliabilty

Selection and parameterization of a appropiate rheology model based on laboratory measurements using a viscometer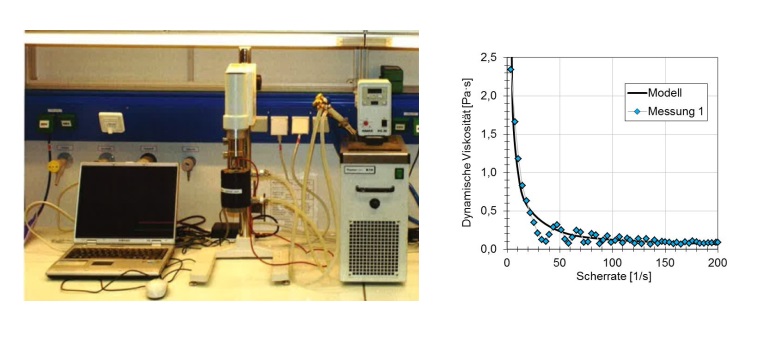 Figure: Laboratory with measuring technology to determine viscosity (left) and measured viscosity as a function of shear rate and adapted rheology model (right).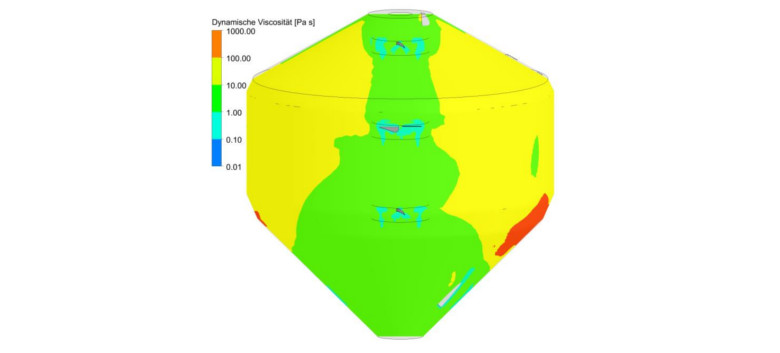 Figure:   Simulated dynamic viscosity in a digester with three-bladed agitator.

Example 2: Visualisation of processes

Streamlines visualisise the flow path and show areas with hydraulic deficits, e.g. short circuits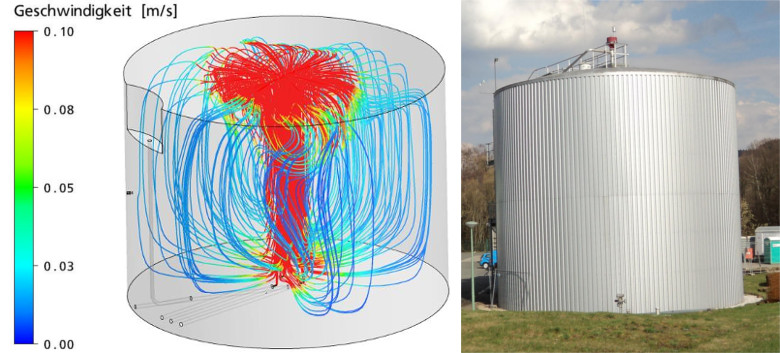 Figure: Streamlines with velocities. 
Example 3: Determination of areas with acitve volume

quantitative determination of areas with velocities greater than 1 cm/s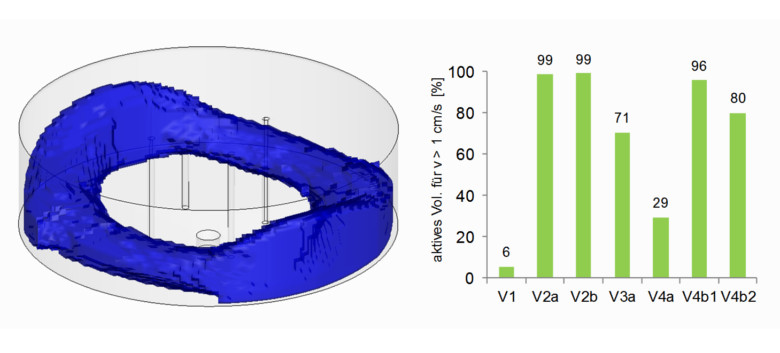 Figure: Visualization and analysis of the active volume in a digester for different geometrical and operational variants.

Example 4: Detailed deterministic analysis of the actual circulation rate
Circulation rate as a function of the flow velocity, e.g. as a funcion of the tank height or as volume fraction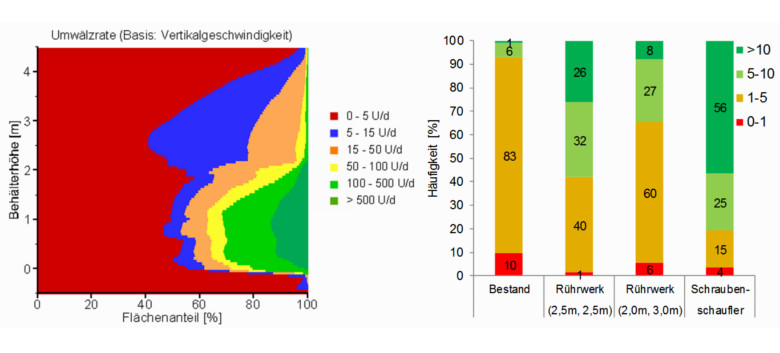 Figure: Analysis of the circulation rate along the tank height (left) and als fraction of the total volume (right).